Saltaire Congregational Church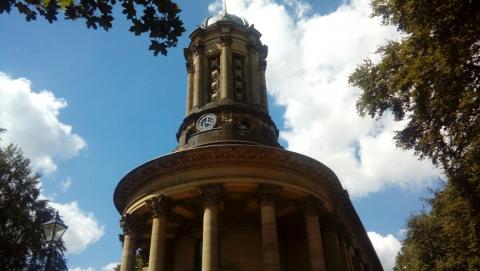 I attended a meeting of the North East Area of Congregational Churches one Saturday this month. Not being of that region, but close to its border, I went along to meet new people and hear John Gaughan. He is a one-time Herman's Hermit and he crooned gospel favourites, being now pastor at Driffield Congregational Church. The setting was that glittering temple to the Victorian age, Saltaire Congregational Church, now URC.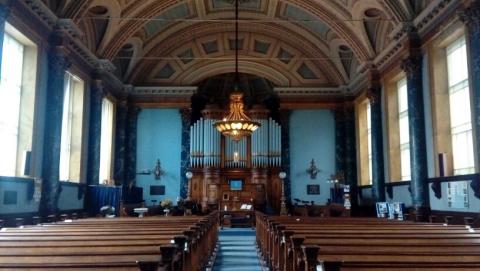 Built by Sir Titus Salt for his model workers' village, the church would not be ashamed were it compared to the resplendent basilicas of Rome, and perhaps be considered rather more tasteful. Here it is, the apogee and zenith of British Congregationalism. Mahogany and scagliola columns abound; glittering chandeliers illuminate proceedings; a huge organ and pulpit dominate the high painted ceiling. Congregationalism had succeeded in attracting the manufacturers and businessmen of Victoria's Britain; they were wealthy and generous, and their chapels groaned under the weight of the expensive materials with which they were decorated. Sadly, most of them are now bingo halls or car parks. As I looked about the church, and later its website, my awe at its opulence was counter-balanced by the lack of reference to the gospel. The history of the church is interesting, but an explanation of how to get to heaven is more useful. God is more concerned by the state of our hearts and our response to His Son as opposed to the quality of our building materials.