Salterforth: Spiritual Heritage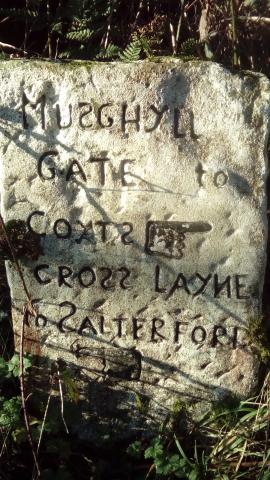 Salterforth is a small village between Barnoldswick and Kelbrook in Lancashire. I visited the place last month to sniff out its spiritual heritage. I arrived across the fields from Barnoldswick and immediately came across an attractive seventeenth-century farmhouse with mullions and front gable. Nearby is a Baptist chapel that still meets, although it shares ministry with fellowships in Barnoldswick and Earby, so they alternate between their buildings.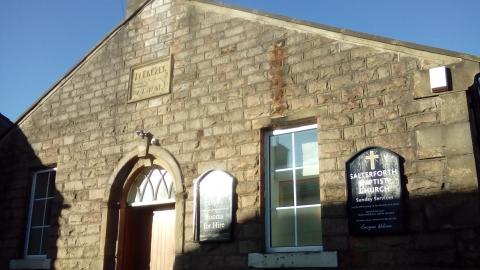 No longer meeting are the Quakers; here is their Meeting House, now a private home. A sign claims it closed in 1989. Much as I admire George Fox and early Quakers, I doubt the loss of the Meeting House made much difference to the village's understanding of the gospel.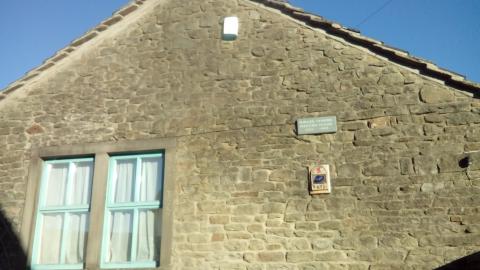 More interesting is the Inghamite chapel. A future blog post will consider this denomination in more detail, but it was essentially an early form of Methodism, owing more to Benjamin Ingham than John Wesley. Sadly, it closed in 2009. The fellowship was founded in the eighteenth-century but this building only dates to the 1930s, prominent though it is. Close-by is a Reading Room, the modern datestone for which claims 1660; the local historical society says it was the venue for the church's menfolk to discuss the week's sermons.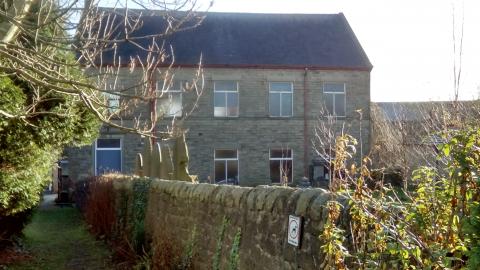 Anyone wishing to find more ancient spirituality may be interested to see the holy well, the earliest reference to which may be found in the 12th century. Called Ginny Well, perhaps a reference to Jinny Greenteeth, a reputed witch to whom reference is also made in the folklore about Clitheroe. The Megalithic portal website suggests it once lay close by a graveyard and chapel of ease that were demolished by the 1920s, as well as a pub called the Holy Lamb. Whether the pub made holy the well or vice versa, one cannot tell.
Salterforth has a rich spiritual heritage; I wish the Baptist church well and I pray Salterforthians will have a rich spiritual future.