Scottish 'Independence'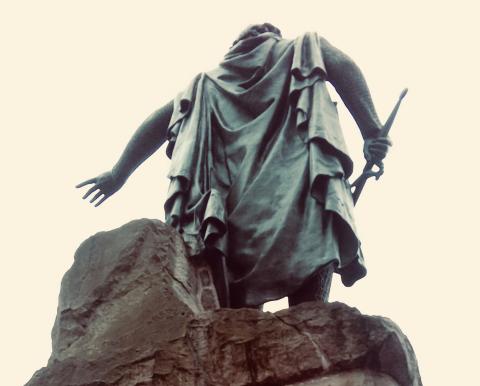 Yesterday, thousands marched through Glasgow demanding Scottish independence and a second referendum. There's something of a theme here. People who lose referendums keep calling for new ones until they get the result they want. The march's organisers claimed that eighty thousand people participated, whereas Police Scotland counted thirty five thousand. Either way, it's an impressive turn out. 
There's something not quite right though. The Scottish Nationalists are very pro-EU. Their dream of independence can therefore never be realised. They may obtain freedom from the United Kingdom but would be swallowed up by the developing European superstate. EU membership would prevent an independent Scotland controlling migration, trade, value added tax and a whole raft of other laws. None of this troubled yesterday's protesters. For them, the oppressors from whom freedom is sought are based in Britain, not Brussels. 
We humans value 'freedom', especially we in the West. Perhaps it was for that reason that our race rebelled against God and His laws. We enjoy making our own rules and living as we please. We fail to realise, however, that freedom from God is really just bondage to sin. 
Stand fast therefore in the liberty wherewith Christ hath made us free, and be not entangled again with the yoke of bondage.
Galatians 5:1
I took the above picture in Aberdeen last month. It shows a statue of William Wallace- a genuine Scottish freedom fighter.