Secular Carols 3: 'Christmas Every Day'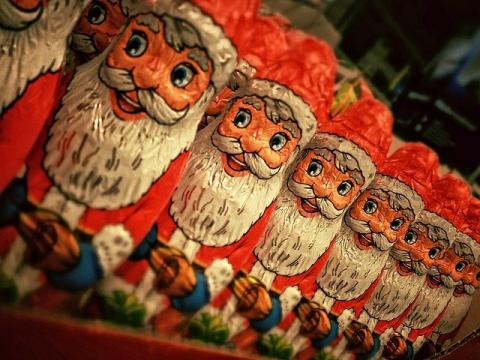 I Wish it Could be Christmas Every Day was glam rockband Wizzard's 1973 hit, coming 4th in the Charts that year, and in the top 50 from 2008 to 2020. Despite lacking any substance whatsoever, it continues to be a December musical staple. Although it's a catchy piece, its artifice is summed up by its official video, recorded in a hot August rather than a chilly winter. The school children, specially commandeered to participate, are still  in their shorts, and the musicians' miserable expressions belie the jollity of the lyrics:
Well I wish it could be Christmas everyday,
When the kids start singing and the band begins to play;
Oh, I wish it could be Christmas everyday,
So, let the bells ring out for Christmas.
When the snowman brings the snow,
Well he just might like to know,
He's put a great big smile on somebody's face;
So if Santa brings that sleigh,
All along the milky way.
I'll sign my name on the rooftop in the snow then he may decide to stay.
Many of us have happy memories of childhood Christmases because they came but once a year, providing a welcome distraction from the cold hum-drum of a British winter. If we ate turkey and erected decorations all year round, it would all wear rather thin. Like the lyrics of the song, it would all be meaningless, an endless loop of insincere baloney. The annual Christmas we have every 365 days is superficial enough. A recent radio ad declared that 'no-one should be homeless at Christmas'. The charity which made it had good intentions, but presumably being homeless at any other time of year isn't much easier. Hurriedly buying a gift for one simply because they first bought one for us, is a position in which we sometimes rather awkwardly find ourselves. Getting into debt to impress our children with expensive presents is not good parenting. No, we don't want Christmas every day, not if it's just about eating, boozing and spending. This is just spiritual winter. G.S. Rowe's carol, Cradled in a Manger, describes the situation perfectly:
And to those who never listened
To the message of Thy birth,
Who have winter, but no Christmas
Bringing them Thy peace on earth,
Send to these the joyful tidings;
By all people, in each home,
Be there heard the Christmas anthem;
Praise to God, the Christ has come!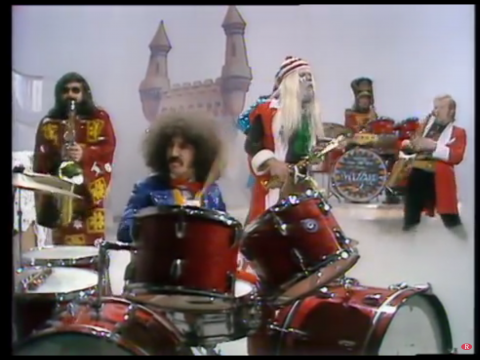 Top Image by Thomas Ulrich from
Lower Image: Youtube