Secular Carols 5: Let it Snow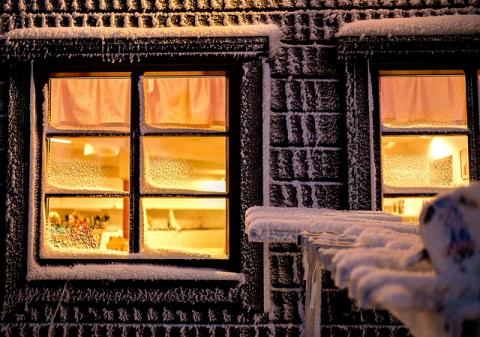 Let it Snow is another winter favourite. Unlike many secular yuletide staples, it makes no pretence of being about Christmas. It's about a couple whose evening together must end on account of the time, with one of them going home in heavy snow. First released in 1945, it briefly reminds us of a more innocent time when unmarried couples would go home to sleep in their own beds.
Oh, the weather outside is frightful
But the fire is so delightful
And since we've no place to go
Let it snow, let it snow, let it snow.
When we finally kiss good-night
How I'll hate going out in the storm
But if you really hold me tight
All the way home I'll be warm.
Although the words are predictably mawkish, the lovers are content for the heavy snow to fall, for what goes on without cannot dampen the company's joy within. I despise driving in the snow on account of some near misses, so sitting in by the woodfire knowing there's nowhere to drive to in the coming days is a most pleasant feeling. There is a sense in which we Christians may leave the world do what it wants; our lives are hid with Christ on high and are kept warm and safe come what may. Immoralities, pandemics, wars and rumours of war may circulate and devastate, but Christ holds us tight and shields our souls.
I once attended a church where the pastor warned people on the verge of leaving: "it's cold out there, you know". He meant that his church might not be perfect, but the alternatives were likely worse. He was probably right though I left myself in the end. Our churches might be imperfect replicas of the New Testament models and the heavenly finale, but they offer a warmth and protection from the world's storms and squalls. Let it snow, let it snow, let it snow.