Selby Abbey: The King Inside Me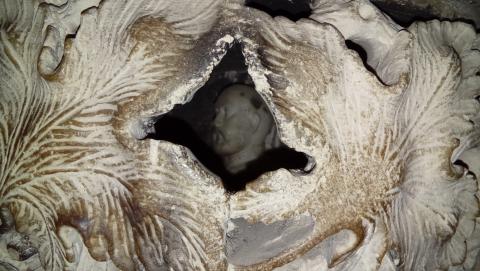 At Selby Abbey in Yorkshire, one of the pillars has been hollowed out, and a small bust of King Edward VII's head has been carved. It can barely be seen on account of its hidden location, its diminutive size and the darkness with which it is surrounded. Edward was certainly an affable chap. When his stern mother died, he was able live out his jovial life in the hedonistic way he had always craved; one of his nicknames was Edward the caresser.
In Revelation 3:30, Christ says "Behold, I stand at the door, and knock: if any man hear my voice, and open the door, I will come in to him, and will sup with him, and he with me." He does not offer to take us out for a meal, but to enter the one on whose heart he knocks. Truly, the Christian is one with a King living inside him, and a far better king that Edward VII.