Setmurthy Set in Rock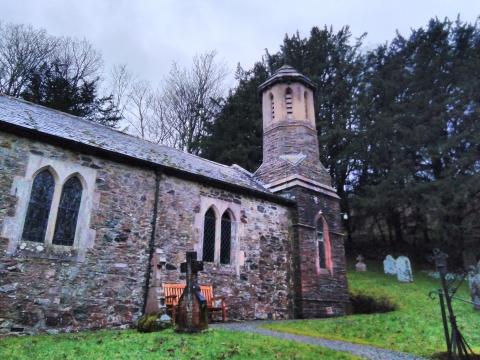 Setmurthy's Church of St Barnabas in Cumbria is a quaint little building. Built in a rather dainty style in the late eighteenth century, one sees how the rock of the hill on which it stands has been cut away to make space.
It is built on rock, and nestles within the rock. It is not quite a cleft, but here is a wonderful picture of Christ's church: it is built on Him and it is found in Him. And so our lives: on Him, in Him and for Him.
I have been crucified with Christ; it is no longer I who live, but Christ lives in me; and the life which I now live in the flesh I live by faith in the Son of God, who loved me and gave Himself for me. Gal 2:20