Shields' The Good Shepherd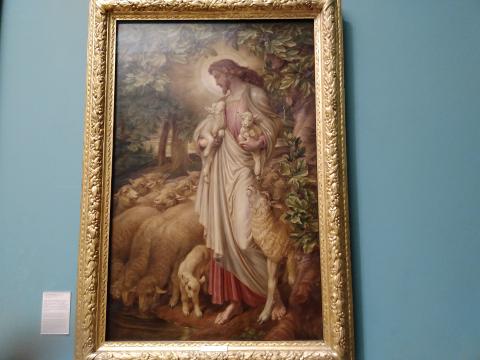 Frederic James Shields' The Good Shepherd is one of those rather cloying works of Victorian religious art. Christ's heavy and luxurious apparel and unshod feet are not terribly shepherd-like; the romanticised oak trees and meandering river speak more of a European arcadia than the Judean countryside. Still, the affection that exists between those sheep and their Shepherd is rather lovely, and the noble benevolence exhibited by Him toward them is also rather fine. At first, I thought the painting rather silly; with time, I have begun to appreciate at least the mutual affection and love it seeks to portray. If His sheep know His voice, they also love Him, for they know the great price He paid for them. To goats, He is but an intruder, a meddler, a person of no account.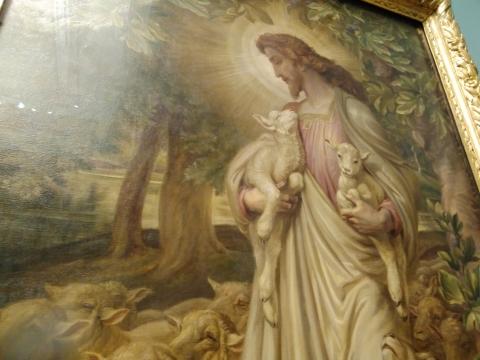 All we like sheep have gone astray; We have turned, every one, to his own way; And the 

Lord

 has laid on Him the iniquity of us all.
Isaiah 53:6