Snowden's Memorial, Christ's Neglect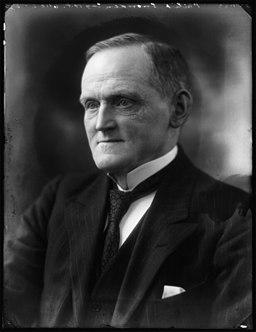 On Good Friday after our service, I set off for the Yorkshire village of Cowling, just six or so miles from my home. On the moor thereabouts is a simple stone structure erected to one of its most famous sons- Phillip Snowden. He should really be remembered as Viscount Snowden of Ickornshaw, for the King made him a peer. Why was he so famous? He was the first Labour Chancellor of the Exchequer in 1924 and then again in 1929, as well as being MP for Blackburn. Although his tenure in office was not long, he helped reassure a nervous country that a Labour government could be trusted with the national finances, an assurance that the current Labour party must continue to offer.
Starting off as a liberal, he was converted to socialism when he was asked by his local Keighley Liberal Party to give a lecture on the evils of socialism. The more he researched it, the more convinced he became. In 1900, at the election hustings in Blackburn, he criticised the Boer War, declaring:
"What are empire and glory to a weaver, with a pound a week?"
This was a brave objection in so Tory a town, especially when the war was going so well. Although he lost, he was elected the second of the town's two MPs five years later. In 1924, Prime Minister Ramsay Macdonald put him in charge of the nation's finances, during which he introduced 'the housewife's budget'. Duty on common foodstuffs, such as sugar, was reduced and unemployment benefits were increased by 3 shillings for both men and women, while Children's Allowance was doubled to 2 shillings. However, he was criticised by his party's left for not being sufficiently radical in punishing the rich.
Well, this blog is not some monotonous political rant, nor some sycophantic, dewy-eyed collection of reminiscences of yesteryear. Snowden was brought up at Ickornshaw's Wesleyan chapel, and was a pledged member of the local temperance movement. As well as being a teacher in the Sunday School there which his father superintended, he was also a lay preacher. Was he a Christian who fought for greater equality, or simply a man with a religious upbringing who wished to make society more fair? The state of his soul is hard to guage. He toured the country, applying his fine oratory to such themes as 'Did Christ Teach Socialism?', 'Religion and Social Duty', and 'Religion of Socialism', but where was the gospel?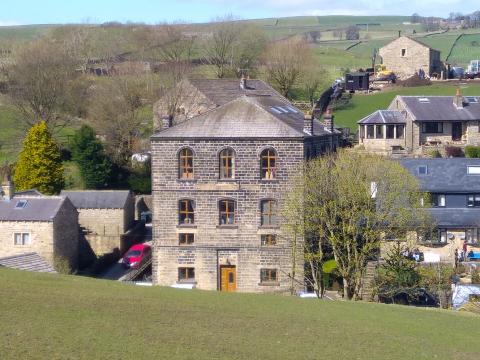 Former Wesleyan chapel, Ickornshaw, Cowling.
There's little evidence of vital Christianity in him after his teenage years that I could detect, though his political campaigns were described as having a 'come to Jesus' style by historian David James, and he certainly argued that Christianity and socialism went hand in hand. He was associated with the 'Labour Church'. In 1894, the Labour Party explained
'that our most successful work has … been the Sunday services and the crowded audiences who have listened to the new gospel and drunk with avidity the teaching put forth by the various speakers [which] will no doubt furnish many recruits and staunch adherents.'
A new gospel? Sadly, it would seem that this great man, though inspired by the Bible's teaching of a universal human dignity, neglected the gospel's saving work, exchanging the old gospel of heaven for a new gospel of earth. 'Tis a pity that he could not have preached both.
On a wet May afternoon in 1937, around 3000 gathered on Padcote Hill overlooking Cowling, to see Snowden's ashes scattered over the land he loved so well. A year later, this great rugged cairn was erected in his memory. The text thereon proclaims that he 'lived his whole life in the service of the common people'. If only he had also lived it in the service of the Saviour, who, in his earliest years, he would have followed and loved.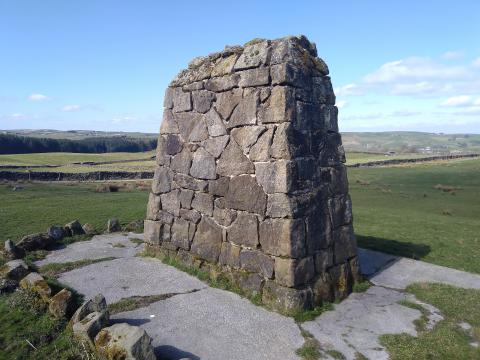 "He was really a tender-hearted man…British democracy should be proud of Philip Snowden. He was a man capable of maintaining the structure of Society while at the same time championing the interests of the masses."
-Winston Churchill, on Snowden.
"It is no part of my job as Chancellor of the Exchequer to put before the House of Commons proposals for the expenditure of public money. The function of the Chancellor of the Exchequer, as I understand it, is to resist all demands for expenditure made by his colleagues and, when he can no longer resist, to limit the concession to the barest point of acceptance."
-Phillip Snowden. Would that more recent Chancellors, of both major parties, heeded his advice.
"For what is a man profited, if he shall gain the whole world, and lose his own soul? or what shall a man give in exchange for his soul?"
-Jesus Christ, Matthew 16:26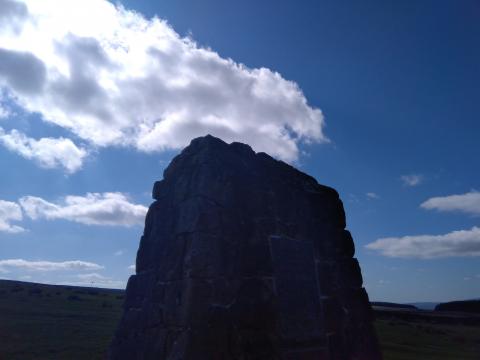 Top image: Bassano Ltd, Public domain, via Wikimedia Commons