Sounding Spiritual: Flawed Gem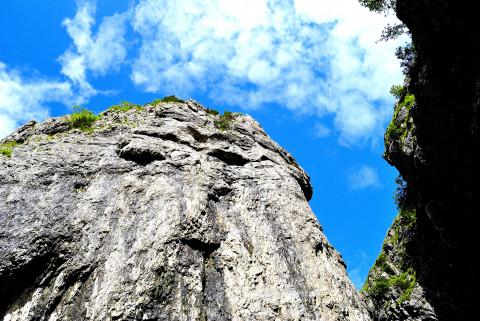 (See entry for Sunday, 14.7.19.)
Holiness, eh? It's obviously something important, since the bible has so much to say about it, but I can't recall hearing all that much about either the holiness of God Himself, or holiness in His people in the last several years. I must have been keeping the wrong company. Perhaps the word itself has been popularly used and abused to such an extent that we tend to shy away from it, unwilling to deal with its negative associations. Who wants to be called a "holy Joe", or to be thought of as someone with a "holier-than-thou" attitude? 
And yet, the writer to the Hebrews says: "Strive for peace with everyone, and for the holiness without which no one will see the Lord." (Hebrews 12.14)
We'd better get a definition of holiness. Rev. J. Farrar sometimes goes on at length, so let's try the Collins Gem "Dictionary Of The Bible" (1985 ed.) That should be pretty concise, shouldn't it?
Essential attribute of God, and what the worshipper thinks of God will establish his idea of the meaning of holiness. Worshippers of a God of fertility might regard chastity as unholy. The servant of God would call himself a holy man as he felt that he was doing what God wanted him to do. But that might be exceedingly unholy by Christian standards, and this not infrequently is so in countries into which Christianity has recently penetrated, like India and Africa. Israel at a stage much earlier than that of other nations reached an idea of God which gave them an idea of the meaning of holiness much loftier than that held by their neighbours (Lev. Chs. 17-26). But unless this was revealed by God, then it was due to naturally good men wishing God's holiness to be the sublimation of their own conscious goodness, and so attributing to God in a perfect form the values which they themselves appreciated and cherished…
Dearie me, who on earth has written this nonsense? It's not on the cover - ah, here it is, on the title page: Rev. James L. Dow, M.A. "Now Minister of Lochranza and Pirnmill Church of Scotland, Isle of Arran." Thanks for the warning, should I ever be on holiday in the area.
No, not enough bible here, and way too much of "The Golden Bough" and other such stuff. Surely it can't all be as bad as this? Let's look at the entry for "Salvation". 
It is clear that in any circumstances there must be a right spiritual state before God can save (Ps. 18, 1-3).
Well, that's enough of that.
We'll have to look elsewhere.
Back in a bit.