Squire Weston's Parlour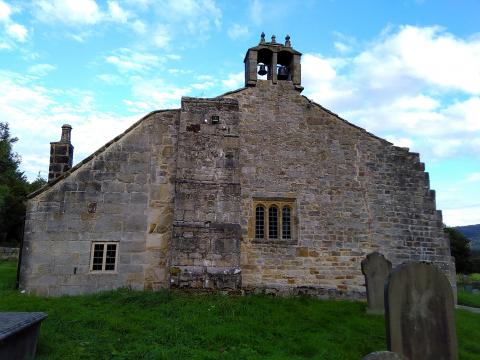 At Weston Church, near Otley, West Yorkshire, is a peculiar feature. In fact, it has several, including a musicians' pew with central music stands from the days before organs, and a three decker pulpit. Rather, the feature about which I would write is the squire's parlour. This is a private section of the church that cannot be seen by the regular inhabitants of the nave, but did afford a view of the pulpit and altar to those within. The seating is rather more comfortable and there is even a fireplace to give a little warmth on a frosty Sunday morning. The gentry family who occupied this salubrious corner of the church were used to finer living than their tenants who sat without.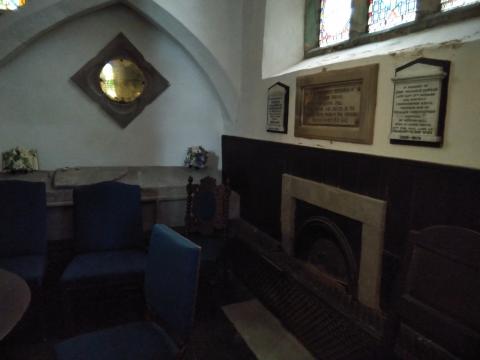 In chapter 2 of his epistle, James writes:
My brethren, do not hold the faith of our Lord Jesus Christ, the Lord of glory, with partiality. For if there should come into your assembly a man with gold rings, in fine apparel, and there should also come in a poor man in filthy clothes, and you pay attention to the one wearing the fine clothes and say to him, "You sit here in a good place," and say to the poor man, "You stand there," or, "Sit here at my footstool," have you not shown partiality among yourselves, and become judges with evil thoughts?
That our ancient churches should build private fireplaces with upholstered seating for the wealthy landowners clearly indicates the state of the nation's ecclesiastical decline. Yet I wonder if we show partiality today, if not to the rich man with his shiny bling, but to our own preferred people: large families, younger people, eloquent preachers, musicians, the tech-savvy. And yes, maybe those with fat cheque books. Let us rather welcome all, honour all, love all and bless all. All the pews at Salem Chapel are equally uncomfortable- so whatever your skills and attractions, expect no better seating with us.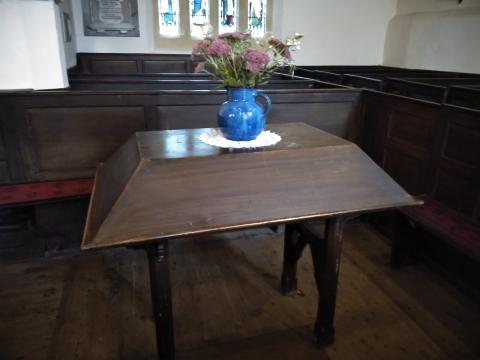 Musicians' pew with stand for sheet music