St Mary's Church, Long Preston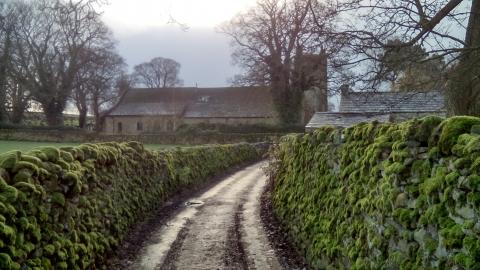 It was my pleasure to visit St Mary's Church at Long Preston a few months ago. As well as being an ancient parish church, my eighteenth-century ancestors worshipped here. English village churches generally change little; what I saw, they would have seen. The chiselled Saxon font is where my 5x great-grandfather Nelson was welcomed into the world.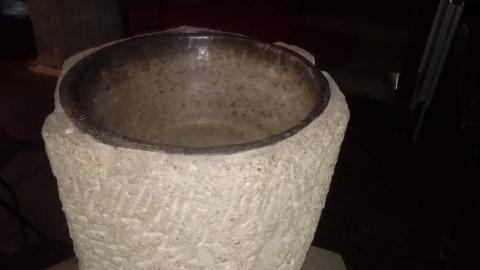 There are several interesting features of the church, such as an egg-cup shaped pulpit and an internal bell. One, in particular, caught my attention via the information leaflet kindly provided for visitors. It reads 'do not be alarmed if you see that at least one pillar is not straight, having been in that condition for many a year'. Essentially, we're told 'look, we know pillars should be straight, but they've been like that for 500 years, so it's probably quite safe to walk under the roof'.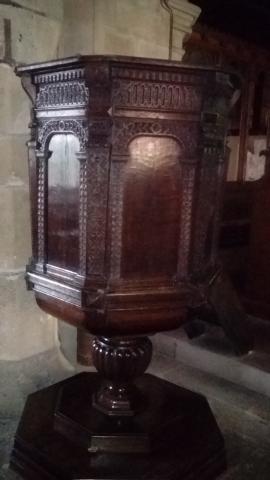 Usually, faulty pillars render a roof liable to collapse and the endangering of those who dwell below. The leaflet was quite correct; the roof is quite sound and may continue to be so for the next half-millennium.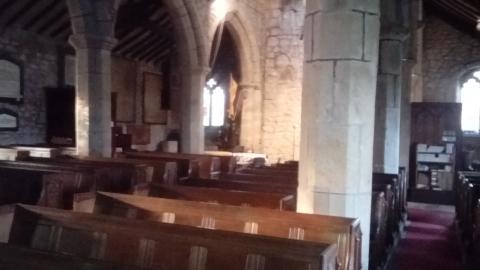 There's a lesson here, however. In 1 Timothy 3:15, the apostle Paul says "I write so that you will know how one ought to conduct himself in the household of God, which is the church of the living God, the pillar and support of the truth."
We the church support God's truth while we are in this world. When the pillar is crooked, roofs usually fall; when the Church is weak, there follows a crash.