Stirling Bridge and Holy Rood Church: Fatal Division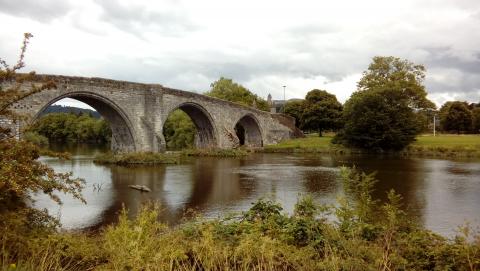 I came across two interesting pictures of division on my recent tour of Scotland. I visited Stirling, site of the famous victory of the Scots over their auld enemy, the English. The Scots were quite rightly attempting to win independence from their domineering and better equipped southern neighbours. Stirling bridge, the only passing place over the Forth River, was key to Scotland. On the morning of 11 September, 1297, the English army was crossing the Forth using the narrow bridge at a rate of two horsemen at a time. William Wallace, with his men hidden in the trees of nearby Abbey Craig Hill, charged down when he judged the English army was sufficiently weakened by its division. Walter of Guisborough recorded the English losses in the battle as 100 knights and 5,000 infantry. This was a great victory for the Scots against an invader with morally dubious reasons for being there. It demonstrates, however, how a great army can be defeated by a lesser, albeit cleverer army.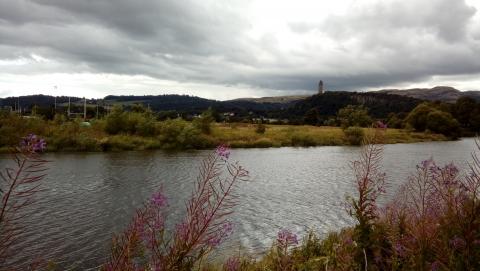 Overlooking the battle site is the Church of the Holy Rood. This fine medieval church was the place in which the young James VI of Scotland was crowned, who became James I of England and after whom the 1611 Bible translation is named. The great John Knox was present at the ceremony and later thundered a sermon from its pulpit. In 1656 its two minsters fell out, and built a wall in the church, separating it into two congregations, the West and the East. They united again in 1936 and the wall was removed. Doubtless, there were some very unspiritual reasons for state churches to quarrel, especially considering their involvement in politics. However, it seems sad that two congregations were meeting in the same building, perhaps at the same time, whose theology and understanding of the gospel were the same.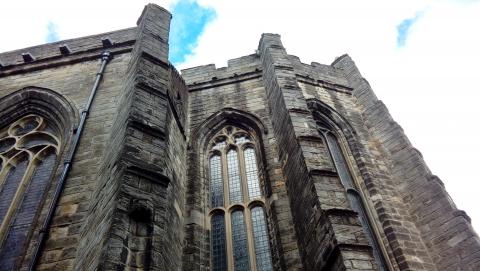 Paul writes in 1 Corinthians 1: I appeal to you, brothers, by the name of our Lord Jesus Christ, that all of you agree, and that there be no divisions among you, but that you be united in the same mind and the same judgment. For it has been reported to me by Chloe's people that there is quarrelling among you, my brothers. What I mean is that each one of you says, "I follow Paul," or "I follow Apollos," or "I follow Cephas," or "I follow Christ." Is Christ divided? Was Paul crucified for you? Or were you baptized in the name of Paul? (ESV)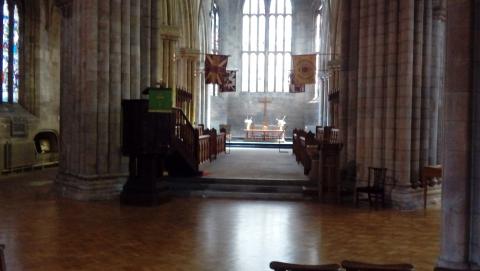 This is not some hazy call for ecumenical unity, in which churches with dubious understandings of the gospel attempt to re-group in order to stay their deservedly terminal decline. Rather, Christians are exhorted not to follow personalities and peripheral distractions. Churches that erect walls down their transepts soon become armies routed at bridges.