Stolen Hearts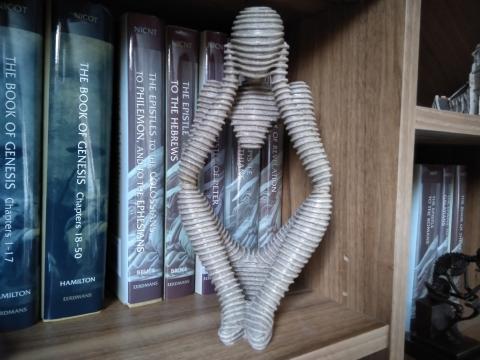 "He stole my heart": this generally means one has fallen in love, a common expression for Valentine's Day. In 2 Samuel 15, however, we read that the rebellious prince Absalom
'stole the hearts of the men of Israel.'
The previous chapter describes his luxuriant coiffure and good looks 'from the sole of his foot to the crown of his head', so I dare say a few women's hearts were stolen, too. The text isn't really describing some romantic attraction, though there's clearly some personal magnetism working its magic. Rather, he's luring Israel into rebelling against David, their God-chosen sovereign. This disloyal pretty-boy is a devious fraudster, inciting a blessed people to abandon God by forsaking His viceroy. 
As a race, our hearts were stolen in Eden. We were intended to enjoy God's company and love His rule, but our rebellion, instigated by a beautiful but evil heavenly prince, exchanged our life-pumping organs for hard blocks of unyielding stone. Our rebellion against the Creator-King brought nothing but death and suffering. Yet our offended liege lord offers us pardon and restoration through Christ. Our stony hearts are exchanged for 'a heart of flesh' (Ezekiel 36:26), that we might once more enjoy our King's animating pulses. 
The ornament pictured above I have in my study. The torso and heart are missing, and the heart-shaped gap is a reminder that each one of us is empty and hollow without Christ's love and purpose. This Valentine's Day, seek not earthly love and affection, but the amorous overtures of Him who would return, fill and heal your stolen, empty and diseased heart.
The Lord your God in your midst,
The Mighty One, will save;
He will rejoice over you with gladness,
He will quiet you with His love,
He will rejoice over you with singing.
Zeph. 3:17