Sweet William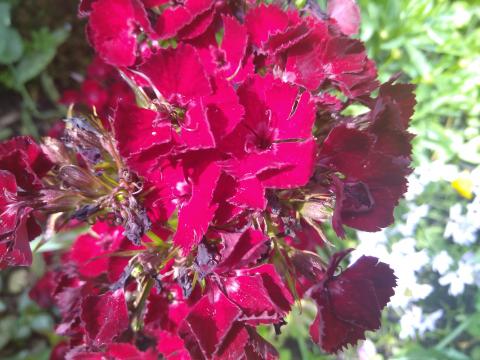 I saw these Sweet Williams* growing in a member's garden. No-one knows where the name comes from, some suggesting it is William the Conqueror or William 'Butcher' Cumberland, men for whom such a name could only be ironic. Others think the name alludes to Shakespeare, or William of York, a popish saint, which are more likely. Names aside, I was struck by the deep, red colour of the petals- a wonderful crimson. The photograph, as usual, does no justice at all.
God tells Israel through Isaiah:
"Though your sins are like scarlet, They shall be as white as snow; Though they are red like crimson, They shall be as wool." (1:18)
The only shade of crimson darker and richer than our sin is the very blood of Christ which atoned for it. From whichever William the flower derives its name, my Jesus is sweeter still.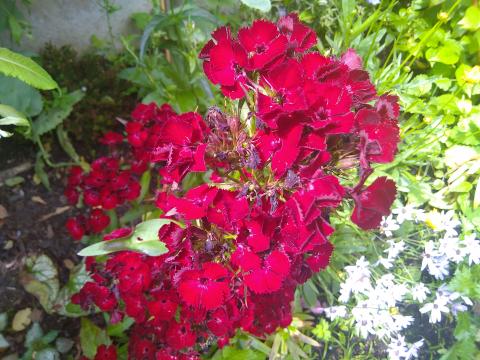 *The plant's owner disputed it being a Sweet William; I'd be pleased for some botanically-minded reader to correct me.