Three Visitors to Spalding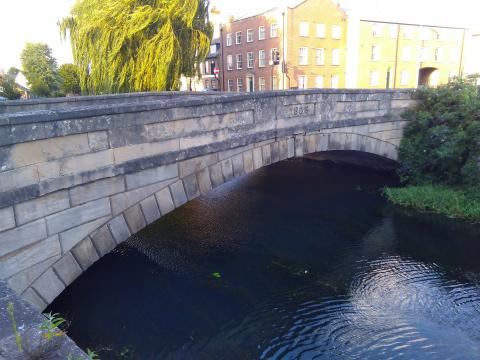 Last month, I stayed two nights in the attractive Lincolnshire town of Spalding. As a native English-speaker, I was something of a novelty, but I'll wager no blue plaque will ever be erected to mark the occasion. Of at least two other visitors to the town, however, local historians have offered commemoration. In the rather grand White Hart Hotel, now a Chinese restaurant, lodged French philosopher Jean-Jacques Rousseau. Himself a deist, disbelieving in an immanent, active God, he was a hero among French revolutionaries and is a poster boy for modern atheists. The enlightenment, that great intellectual movement, opposed God's revealing Himself in the scriptures and salvation of the human soul, an idea which it discarded as irrational and primitive. Well might so feted a figure be celebrated for staying here in 1767.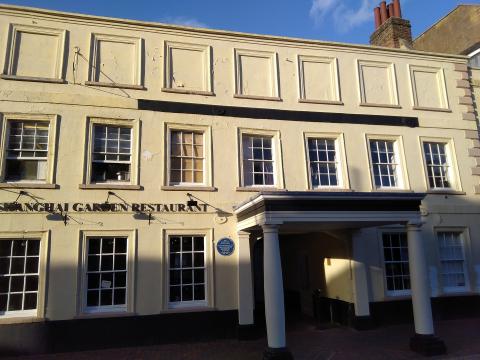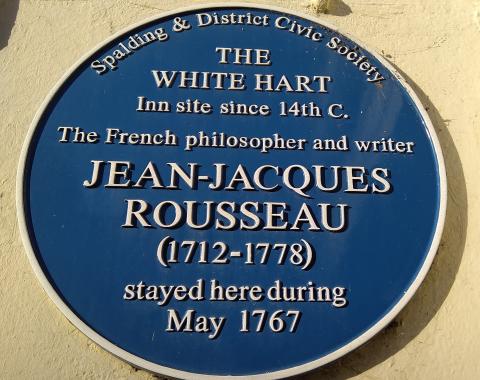 Just a hundred yards away, on the wall of some less salubrious premises, beneath which is found a Boots optician, another blue plaque is fastened. It marks the lodgings of William Booth, who shortly after moved to London's East End and founded the Salvation Army. While in Spalding, he was an evangelical Methodist circuit preacher and evangelist.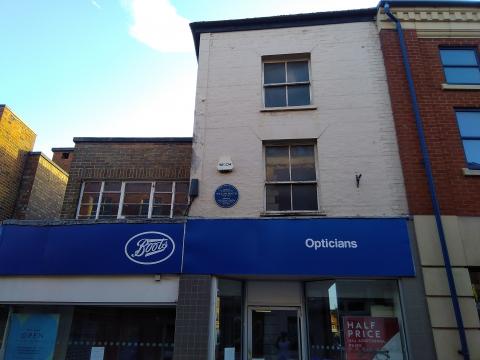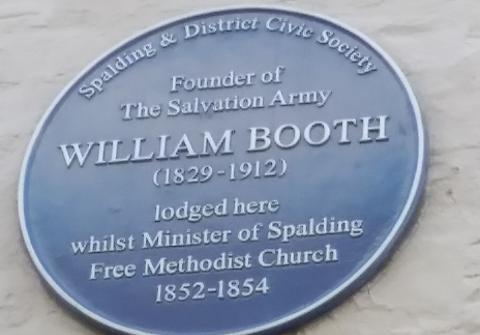 Although the local civic trust has seen fit to mark the stays of both men, the Frenchman's views and theories have proved most popular in our modern world. Still, see a quote from each of these men below and judge for yourself which man was the greater, and which one now enjoys Christ's company:
"But I am mistaken in speaking of a Christian republic; the terms are mutually exclusive. Christianity preaches only servitude and dependence. Its spirit is so favourable to tyranny that it always profits by such a regime. True Christians are made to be slaves, and they know it and do not much mind: this short life counts for too little in their eyes."
-Rousseau, The Social Contract
"'Not called!' did you say? 'Not heard the call,' I think you should say. Put your ear down to the Bible, and hear him bid you go and pull sinners out of the fire of sin. Put your ear down to the burdened, agonized heart of humanity, and listen to its pitiful wail for help. Go stand by the gates of hell, and hear the damned entreat you to go to their father's house and bid their brothers and sisters, and servants and masters not to come there. And then look Christ in the face, whose mercy you have professed to obey, and tell him whether you will join heart and soul and body and circumstances in the march to publish his mercy to the world."
-William Booth.
Both saw the evils of sin in their day. One sought political improvement and a bland, civic religion. One sought the salvation of souls from sin and judgement. One now inhabits the kingdom of heaven, the other, the republic of hell.