Torpenhow Church: Dark Side and Light Side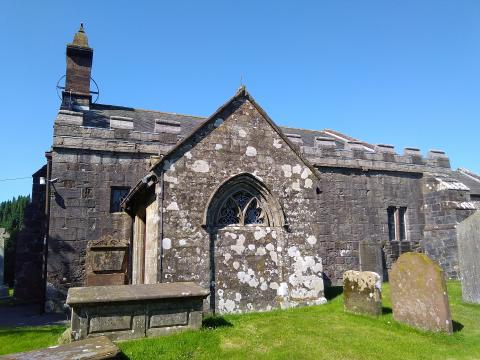 St Michael and All Angels' Church at Torpenhow ("Tre-penna"), Cumbria, is a rare 12th century church that the Victorians did not feel the need to significantly 'improve' or renovate. It has a wonderful Norman chancel arch, with carvings on each of the pillars either side. On the northern end are carvings of demons or monsters, all intertwined and wriggling. On the southern side, where the sun's bright rays would have come, are depictions of humans and animals (below).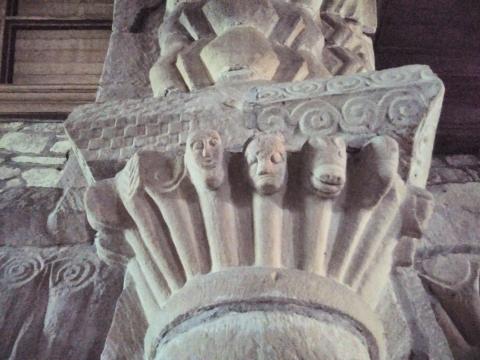 These medieval masons and their patrons understood more spiritual truth than the scientists of today. They knew that beings existed in and of the spiritual dimension, some of whom are fallen and blackened by sin. They evidently enter our realm and seek to spread their corrupting darkness, with considerable success.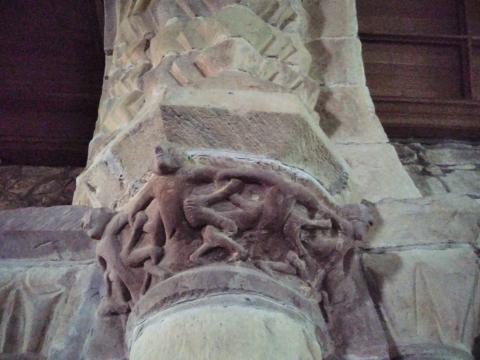 Humans and animals, though also corrupted, enjoy the potential for redemption and reconciliation with the Creator. On them He still shines His light, vouchsafing to them a book of truth wherein they might find Him. In Matthew 25, Jesus describes the end-time judgement in which the cursed are ordered to "Depart from Me…into the everlasting fire prepared for the devil and his angels". They who reject and ignore the Light of the World's redemption will inevitably share the gloom with the dark powers of yore.
Then Jesus spoke to them again, saying, "I am the light of the world. He who follows Me shall not walk in darkness, but have the light of life." John 8:12