Trimming Travels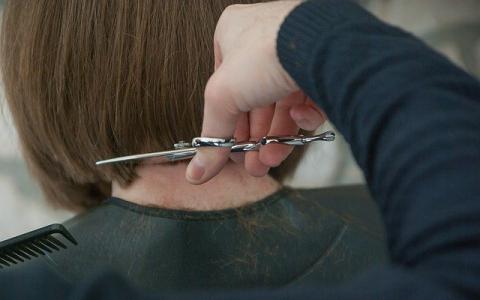 Earlier in the summer, I caught the train from Gargrave, my nearest station on the Lancaster line. Waiting there also was a colleague from work, who lives not far from me. She was off to have her hair cut. Before I suggested that it seemed a long way to go, she pre-empted my objection as the very words were formulating in my head, by explaining that good stylists are hard to find. When one is finally located, she said, the long journey is worth it. I'm guessing the scenic route also helped transform a mundane chore into a day out. 
Although I smugly assured myself that no male would travel so far for a Short Back and Sides, I did reflect that when leaving the barbers, I am rarely satisfied. I either don't correctly convey what it is I want, or the barbers I employ are less attentive than the stylists so beloved by ladies. This summer, I struck gold. He did it perfectly. It looked good on the day, as well as weeks later. Sadly, this particular establishment was in Glasgow. For several nanoseconds, I contemplated returning to his shop for my next cut due in two months' time. No, replied my common sense; it's too far. 
For a haircut, some are prepared to travel far. For hearing the Word of God preached and rightly divided, the godly are also prepared to travel. Some of our regulars live 20 miles north of the chapel, others live 13 miles south. That's a large radius. And though we are nothing special as churches go, what our pulpit lacks in eloquence, it makes up in earnestness.
For since, in the wisdom of God, the world through wisdom did not know God, it pleased God through the foolishness of the message preached to save those who believe. 1 Cor. 1:21
Image by jacqueline macou from Pixabay