Valentine's Comfort: Drink Up Your Sorrow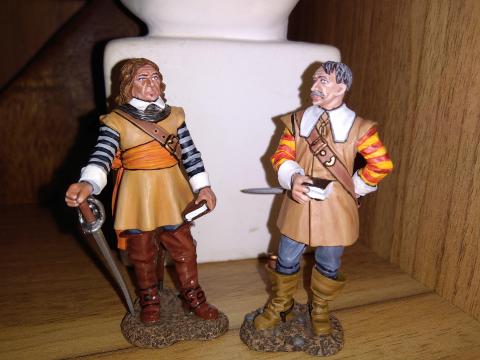 As commanding officer, part of Oliver Cromwell's job was to write to parents of their son's deaths in war. The son of his neighbour, friend and fellow believer Valentine Walton, had his leg blown off by cannon shot at Marston Moor, near York. I wonder if the Lieutenant General paused as he summoned the right words to explain to a father that he has outlived his heir. He begins:
It's out duty to sympathise in all mercies; that we may praise the Lord together in chastisements or trial, so that we may sorrow together 
Having rehearsed the battle a little and delivered the terrible news, he continues 
Sir, you know my trials this way but the Lord supported me with this, that the Lord took him into the happiness we all pant and live for. There is your precious child fully of glory, to know sin nor sorrow any more. He was a gallant young man, exceeding gracious. He was a precious young man, fit for God. You have cause to bless the Lord. He is a glorious saint in heaven…let this drink up your sorrow. The Lord be your strength, seeing these things are not feigned words to comfort you, but the thing is so real and undoubted truth. You may do all things in the strength of Christ, seek that, and you shall bear your trial. 
A parent losing a child is one of the bitterest pills a man or woman is asked to swallow. Knowing that the Lord has received that child, embracing him or her when the earthly parent cannot reach, must offer some comfort. Truly, sin and death are cruel thieves, snatching our treasures. Truly, Christ is the Fount of Life, receiving them into glory and then waiting there for us also:
He will swallow up death forever,
And the Lord God will wipe away tears from all faces;
The rebuke of His people
He will take away from all the earth;
For the Lord has spoken.
Isaiah 25:8