Westerdale Green Burial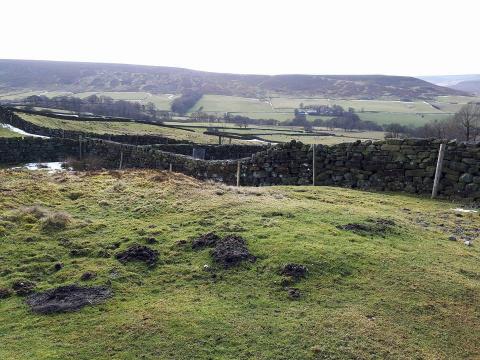 On Tuesday, I buried one of my best friends. Although a Lancastrian by birth, he was a Yorkshireman by adoption, so his place of burial was quite fitting. We drove across fords and along narrow lanes to reach the remote village of Westerdale. After a short service of remembrance, we drove another couple of miles further into the North Yorkshire Moors and placed his basket-coffin into a hillside. It overlooked the bleak beauty which that area so rightly boasts. Awesome though it was to behold such natural splendour, the one who would have most appreciated it was now beneath the earth. Indeed, he was becoming a part of it.
Solomon writes 'a good name is better than precious ointment; and the day of death than the day of one's birth' in Ecclesiastes 7:1. Is it? We have control over neither, and both are pretty undignified when you think about it. The new-born baby enters screaming; the sights and sound dazzle and hurt its untried senses. The dying man loses his sight and hearing, and longs to be stimulated once more. Still, my beloved friend is free of his pain, and free of the drugs that numbed both that pain and his awareness. Someone asked me afterwards if I thought he was in heaven. I rather weakly replied that I hoped so. I had no window into his soul, though I know God's mercy is beyond my comprehension.