What is the Church For?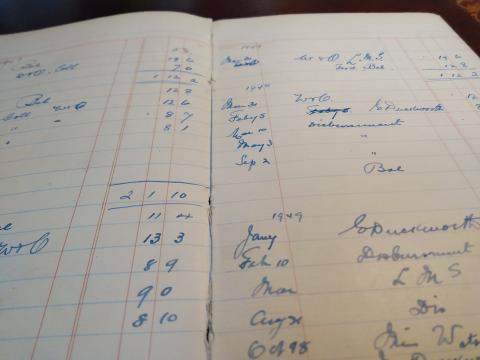 Previous blog posts have been the result of a poring through our old record books and accounts. One such is our Poor Fund Treasurer's Book beginning 31st December 1901. Though a generally dry list of figures covers its leaves, there are some fascinating items within. For example, the chapel's donation towards the 1921 Russian famine and some of the local folk to whom the chapel allocated funds. The record ends abruptly in the early 1950s, with the remaining pages being dedicated to newsletter recipients' addresses. Even this new usage dies a death after a few pages, and many blank pages remain. This doesn't trouble me, but the poor fund's winding-up does. Did our chapel become less caring?
I suspect not. What altered was the welfare state. After the War, the state's role in looking after the people increased. It assumed responsibility for healthcare and Family Allowance. This was in addition to a former Liberal Government's unemployment and old age pension provision around 1910. Essentially, by the time we get to the 1950s, the poorest in society are supported by the state and are less dependent on the goodwill of local chapel folk. Although the book records that 'disbursements' continue to be made, one wonders if the treasurer was having to search for deserving people to receive it, at a time when other expenditure still needed paying for. This is because the government took over a role which had traditionally been provided by many churches, including ours.
A similar situation happened with education. Mr Forster of Ilkley, Liberal MP for Bradford, introduced compulsory state schooling in 1870. Every village had a primary school built if there wasn't one already. That's why village schools often look the same- yellow sandstone, large windows, arches with just a hint of gothic. Those schools already provided by churches were from now on funded by the exchequer, accounting for why so many primary schools are linked to the Church of England. What was the result of this free but compulsory schooling? Better lives for children whose parents could not merely use them as farm labourers till 11. Yet it also caused a weakening of Sunday Schools. Not straight away, but the seeds of decline had been sown. The state had taken the reins of education and the churches and chapels' provision was no longer necessary.
I sometimes wonder if social media and entertainment have had a similar effect on church attendance. I used to be surprised that rural churches I have preached at often had larger congregations than their urban counterparts, even though the respective local populations were markedly different. The lack of social amenity in a remote place often makes the church or chapel a location for interaction and conversation. Farmers of isolated holdings may better value the human company in the neighbouring pew than the city employee who cherishes his quiet weekend. 
Likewise, some like to stay at home and watch online worship and streamed videos. This is their substitute for church. I appreciate that we're all doing that right now, but mark my words, when the churches re-open some will be as absent as ever, glued to their sets, giddy minds aswirl as televangelists promise great revivals. Their fellowship is with their TV remote and their arm chair is far more comfortable than our pew. The service can be paused at will, conveniently allowing trips to the kitchen for third cups of coffee and endless snacking. 
So what can the church do? We're no longer needed to educate, supplement meagre incomes, provide hospitals for the sick or hostels for the traveller. Some say we aren't even needed for Sunday worship. Well, we have good news to share! You'll not hear of life's meaning down at the social security office and you'll barely hear it at school. Even the religious TV channels are often twittering about money and politics rather than eternal life. The denizens of Middop and Rimington might not need our money, being now well-heeled folk, smart cars sitting on the drive, wicker furniture in the heated conservatory. Yet spiritual poverty is greater today than ever before. We need back the Poor Fund. This time, it need not calculate the shillings and pennies, but the tracts, sermons, outreaches and conversations of witness we have with friends and strangers alike.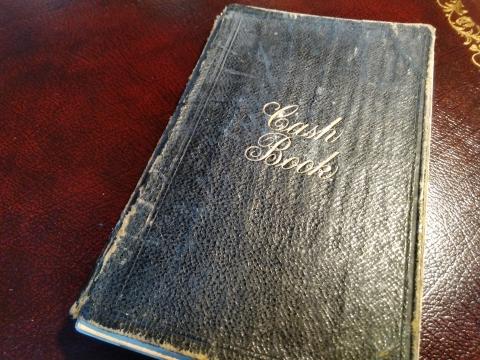 We have a gospel to proclaim
Good news for men in all the earth; 
The gospel of a Saviour's name: 
We sing His glory, tell His worth. 
Tell of His birth at Bethlehem,
Not in a royal house or hall 
But in a stable dark and dim: 
The Word made flesh, a light for all. 
Tell of His death at Calvary,
Hated by those He came to save; 
In lonely suffering on the cross 
For all He loved, His life He gave. 
Tell of that glorious Easter morn:
Empty the tomb, for He was free. 
He broke the power of death and hell
That we might share His victory. 
Tell of His reign at God's right hand,
By all creation glorified; 
He sends His Spirit on His Church 
To live for Him, the Lamb who died. 
Now we rejoice to name Him King:
Jesus is Lord of all the earth. 
This gospel message we proclaim: 
We sing His glory, tell His worth.
-Edward J Burns