Widow's Dress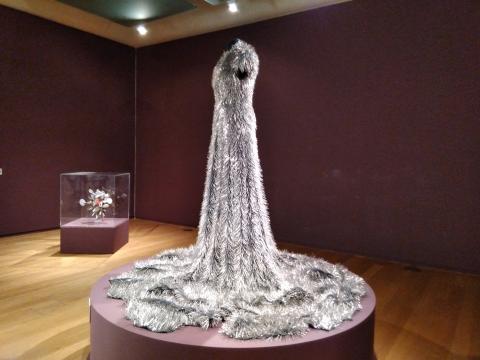 One striking exhibit at the Manchester Art Gallery is Susie MacMurray's Widow (1959). A striking woman's dress covered in 100,000 silver pins, it represents the grief felt by the artist on her husband's death. Though evocative and beautiful from a distance, the dress is a protective and dangerous barrier between its wearer and the outside world. Alternatively, it might be a visual representation of what the widow herself feels on the inside- 100,000 stabbing pangs of pain and despair.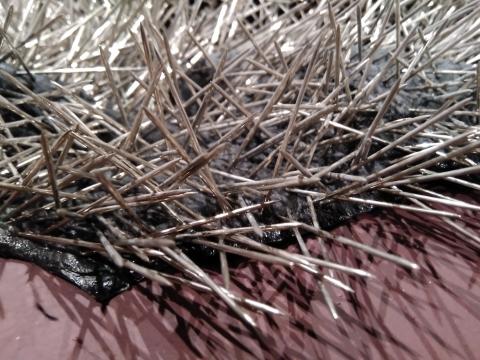 Psalm 146:9 declares:
The Lord watches over the strangers; He relieves the fatherless and widow; But the way of the wicked He turns upside down.
They who are overcome with pain, whose prickly exteriors thwart all attempts to comfort and console, are covered and protected by a God of love. He melts the sharp pins and breaks the stony heart; new life does He breathe where once was bitterness and death.
You have turned for me my mourning into dancing; You have put off my sackcloth and clothed me with gladness. Psalm 30:11