Sinners' Attire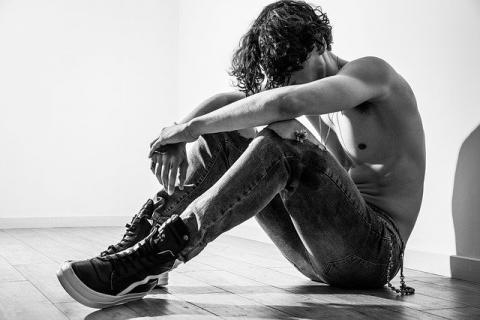 Of what is this a list?
Genesis
Gone Rogue
7 Deadly Sins  
Forever Alone
Forever Faithless
Sinners Attire
Young Outlaws
Drop Dead
Straight to Hell
Nemesis
Broken Society
God's Plan
Religion
Chapters in a book of systematic theology? Next Sunday's sermon headers? My thoughts about the 2019 General Election? In fact they are all British clothing brands. Few would know it judging by my dress, but I have an interest in fashion. New clothing brand start-ups are two a penny; few will become large and profitable like the big names. Some of the more recent ones to hit the scene look to the religious world for their ethos and name. There are more I could have included- Hera (the Greek goddess), Illusion, Set in Stone, Infinity, Alive. A part of me shudders at the carelessness with which concepts such as sin and hell are treated. Still, there are strong links between the worlds of religion and clothing. Most religious leaders wear a special outfit and many of us dress rather differently for church as we would nipping to the shops. 
It's worth noting that clothing manufacture was one of man's first acts after eating the forbidden fruit:
Then the eyes of both of them were opened, and they knew that they were naked; and they sewed fig leaves together and made themselves coverings. (Genesis 3:7) 
Also worth noting is God's first act after pronouncing judgement on the guilty parties:
For Adam and his wife the Lord God made tunics of skin, and clothed them (verse 21). 
Whereas the man-made clothes were a poor attempt to cover up and hide, God's clothes were made from skins. Certain animals had been killed by the Creator that their hides might better cover humans' ignominy. This is not merely a comparison of the respective qualities of leaves vs leather, but a theological statement. If the planned redemption of 3:15 was to be achieved, innocent life must die that guilty life must live. There in Eden, the death of the Lord Jesus is pictured. We believers are gorgeously robed in His merit and goodness, our shame removed and forgiven. Let the world dress in sin, death and hell; let it commemorate brokenness, rebellion and loneliness. Whereas we shall say with Isaiah: 
I will greatly rejoice in the LORD, My soul shall be joyful in my God; For He has clothed me with the garments of salvation, He has covered me with the robe of righteousness, As a bridegroom decks himself with ornaments, And as a bride adorns herself with her jewels. (61:10)