Where Can I Flee?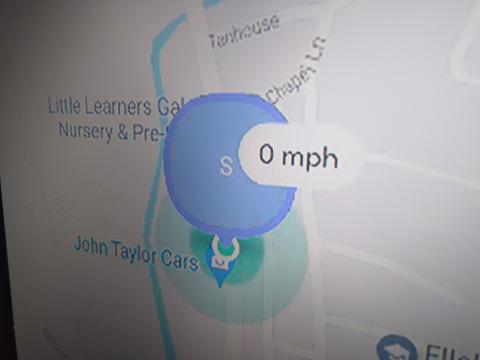 A recent visit to friends exposed me to a most interesting use of technology. Mr X had sent Mrs X out for a Chinese takeaway. Somehow, they could use their phones to check on the whereabouts of the other, which would then be 'cast' onto their widescreen TV. Consequently, we could track Mrs X's progress as she attended the takeaway. From time to time, we would helpfully send her messages suggesting she speed up. From the comfort of that front room, we recommended more efficient ways of making the journey, which I imagine she was only too pleased to consider. Thankfully, the Xs' marriage is strong and stable; I suspect some others' would result in divorce proceedings or a murder charge if this technology were employed too often.
Whatever we feel about our spouses, or, worse still, tech corporations and governments tracking our locations and activities, be assured the great God of heaven does likewise. To the unregenerate and unrepentant, He is the prosecuting magistrate accumulating a file of evidence. To His redeemed people, He monitors their safety and well-being, saving them from harms and hazards.
Where can I go from Your Spirit?
Or where can I flee from Your presence?
If I ascend into heaven, You are there;
If I make my bed in hell, behold, You are there.
If I take the wings of the morning,
And dwell in the uttermost parts of the sea,
Even there Your hand shall lead me,
And Your right hand shall hold me.
Psalm 139:7-11 (NKJV)