Farewell, '21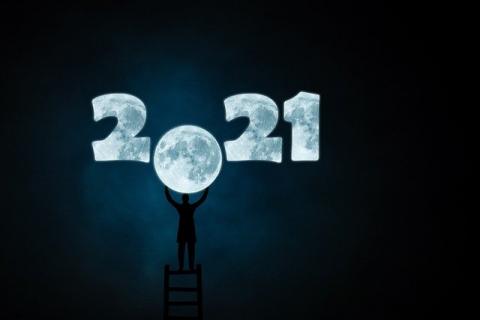 I have sent to our Church Secretary my pastor's report ahead of this month's AGM, so I'll not repeat too much of it here. Yet it is worth reflecting on the year gone while considering the one ahead.
In 2021, we grew numerically, we decided to renovate out downstairs room, we appointed a part-time evangelist, supported regularly another Christian worker, as well as supporting several good causes. In addition, we successfully walked the tightrope between obeying the law and imposing minimal restriction on public worship. For some we went too far one way, for others, too far the other. By and large, however, the Lord has retained our unity and peace.
Our website, as well as another online site which shall not be named, proved more valuable then ever. Interestingly, the top pages of this blog are as follows, with the number of hits as of 31st December 2021:
For some visitors, spiritual ramblings were not their priority, for two particularly boring pages proved quite popular, too:
Data Privacy Notice 6217
Post-Lockdown Risk Assessment 5274
Before setting off to our New Year celebration and watchnight service, I thanked God that He had called me to Salem Chapel and given me so loving a people. We might be a backwater, a Nazareth, a place of small things, but we are part of the wider, more glorious Kingdom of Heaven, which is currently invisible and, to many, unknown. Each new year eve, I read Charles Worsley's wonderful preface to Goad's Refreshing Drops, and Scorching Vials. His syntax is hard, but his meaning wonderful:
And now that the fulness of time for those better things kept in store for us, draws nigh, and that Egyptian darkness and slavery which the world hath been kept under, is nigh to cursing, how hath the truth multiplyed, how hath God remembred his people, and for some good number of yeers past been making way for himself again to be owned, and breaking forth in such measures of light as the world hath been able to bear, and gradually destroying the power of the beast in his mark, his image and the number of his name, and is still going on till he make Jerusalem a praise in the earth; and in these discoveries also hath Satan of late been putting in for a part, resisting the truth as Jannes and Iambres withstood Moses, seeking to set up that in form and flesh (and so preserve his Kingdom) which God is doing in spirit and power: but he shall proceed no farther, for his folly shall be made manifest to all: and those precious souls who have in these days stood at a distance from the outward part of worship because it hath been the Court trodden down, and the man of sin hath here so long had his abode, and hath so polluted and stained all forms of Religion, and made that his shelter, and thicket, where he hath lain concealed, shall see him trodden under their feet, and cast, alive (in the midst of these his deceitful workings) with the false Prophet, into the Lake that burns with fire and brimstone: and whatever hath been captived into Babylon, shall be brought back, and set upon Mount-Sion: the redeemed of the Lord shall return, and being filled with the Spirit, and restored to their first state, shall shine in the perfection of beauty and holiness, and then shall all Saints sing in the unity of the spirit the song of Moses the servant of God, and the song of the Lamb, saying, Great and marvellous are thy works, Lord God Almighty, just and true are thy ways, O thou King of Saints.
May God bless 2022- not with ease, riches and perfect health, but with grace, mercy and an outpouring of His Spirit.